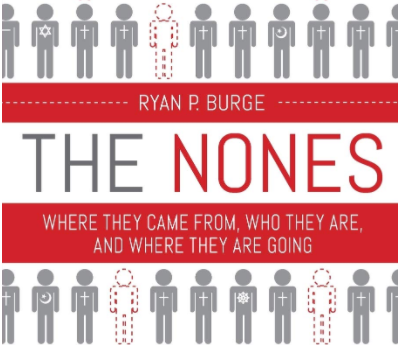 ABC Regions Zoom Webinar
May 04 2021
ABC of the Central Pacific Coast is one of eleven ABC Regions co-sponsoring a 90 minute Zoom Webinar with author, pastor, and social scientist researcher, Ryan Burge. You will enjoy joining with your colleagues from all over the country to learn about The Nones.
"THE NONES: Where They Come From, Who They Are, and Where They Are Going"
In 2018, the number of Americans with no religious preference rose to 23.7 percent, making the nones as numerous as both evangelical Protestants and Roman Catholics. Every indication is that the nones will be the largest religious group in the United States in the next decade.
Using data gleaned from the General Social Survey and other sources author and pastor Ryan Burge provides clues as to why fewer Americans identify with the Christian faith. Through careful examination of the data he shares insights as to how we should respond as Christians. These observations can help churches retool their ministries to be more effective in connecting with the unchurched. Join us for this important presentation and discussion with Ryan Burge.
Please put May 13th at 8:30am on your calendar. For more information about Dr. Burge please visit www.ryanburge.net . Also click here for a downloadable resources regarding the webinar and Ryan Burge - ../library/Webinar with Ryan Burge.pdf
Topic: The Nones - Webinar with Ryan Burge
Time: May 13, 2021 08:30 AM Pacific Time (US and Canada)
Join Zoom Meeting
https://ministrelife.zoom.us/j/3937664223
Meeting ID: 393 766 4223