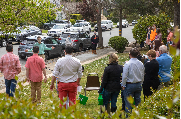 Easter Service at New Life, Burlingame, CA
Apr 09 2021
How New Life Community Church
Celebrated Easter 2021
By Rev. Laurel Balyeat Morrison
We created a unique worship experience that enabled multiple groups of 20 people to move through 5 different centers of celebration—mostly outside our sanctuary in Burlingame, California. While folks were waiting to start, they could take an Easter quiz about the Easter story or have their photo taken. All were encouraged to post their photos on social media platforms. Folks were welcomed and joined in the traditional greeting, "Christ is risen!" Then they heard that greeting on a video we created in 30 different languages. They also heard the powerful testimony on video of Marlon, a young man who left gang life and prison, became a Christian, and was baptized on Palm Sunday weekend.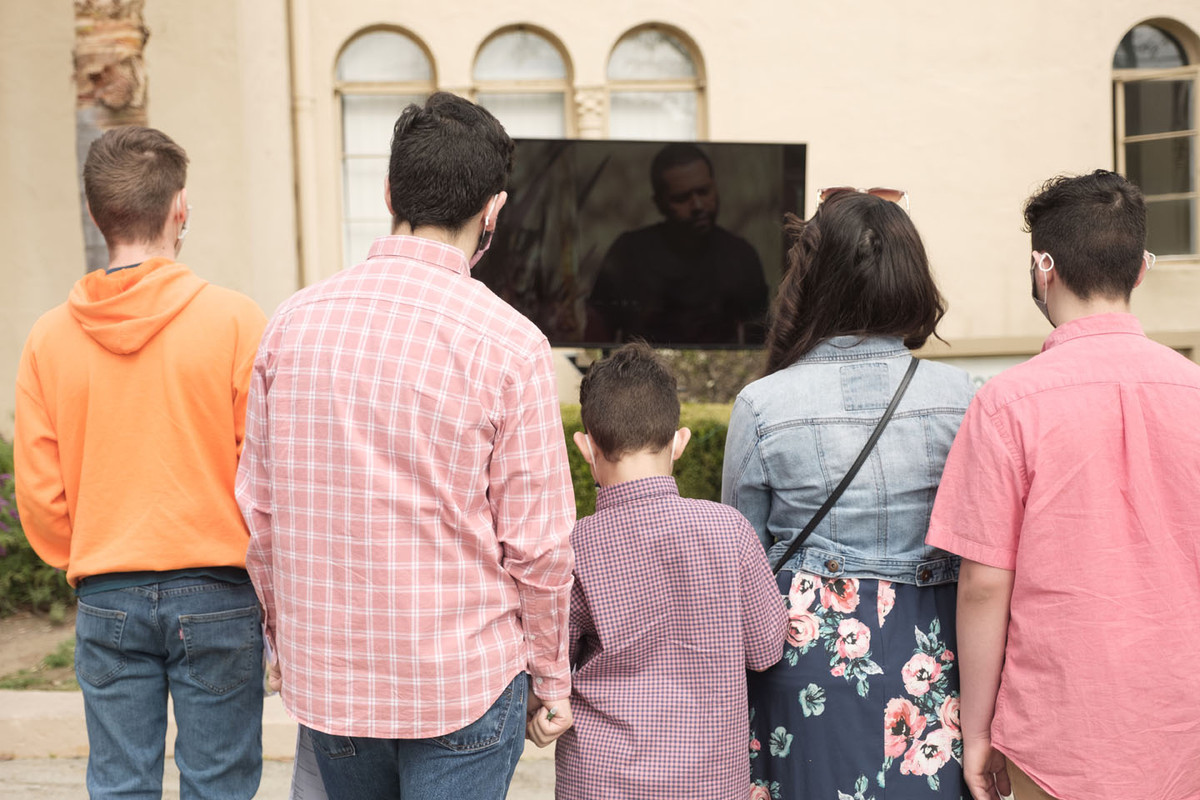 Worshippers looking at the screen to hear Marlon's testimony
Families took their children inside the chapel to hear the reading of an Easter story by Rev. Laurel Balyeat Morrison. Like Jesus' experience in Gethsemane, worshippers could quietly focus on God in our
courtyard "Prayer Garden." There adults and children also wrote down different prayer requests for different needs in our community and world.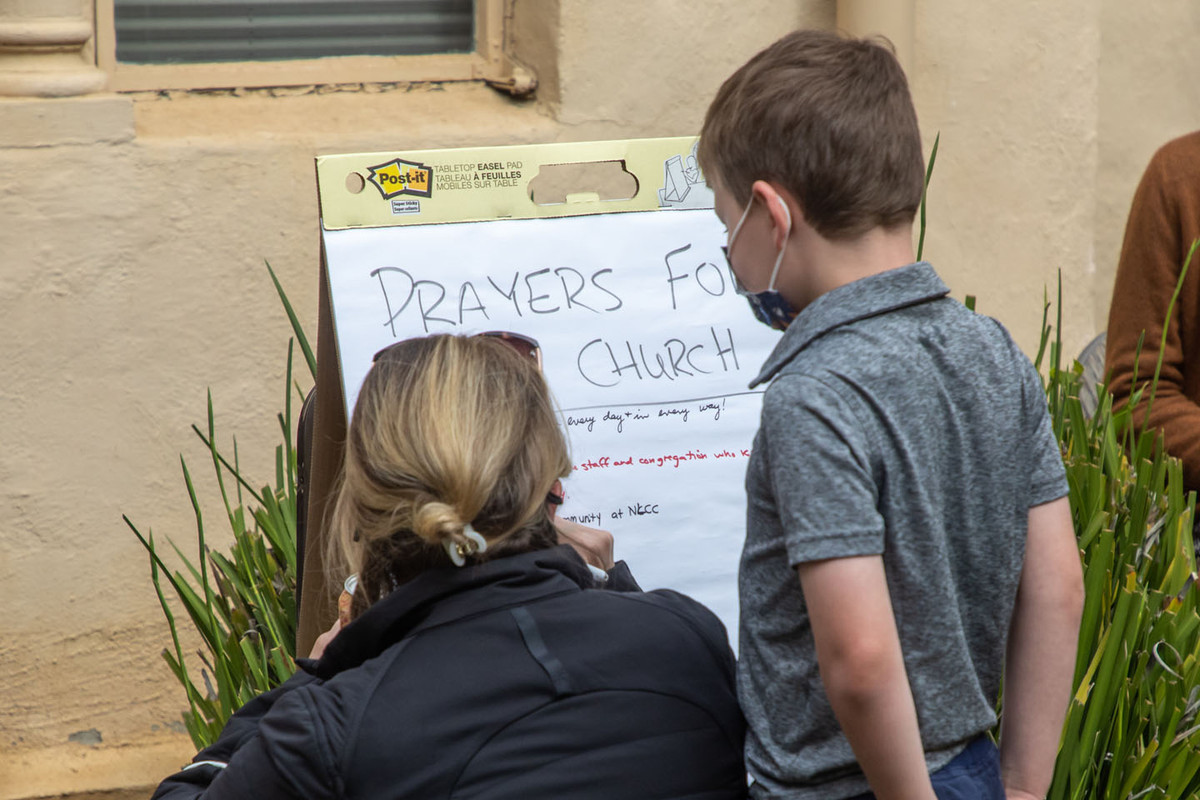 A mom and son writing on our Flip chart "Prayer Wall" their prayer requests
In the third center, our Scriptorium, participants were able to read Scriptures about Jesus' resurrection, write their responses to them, and listen to our Hand Bell Choir.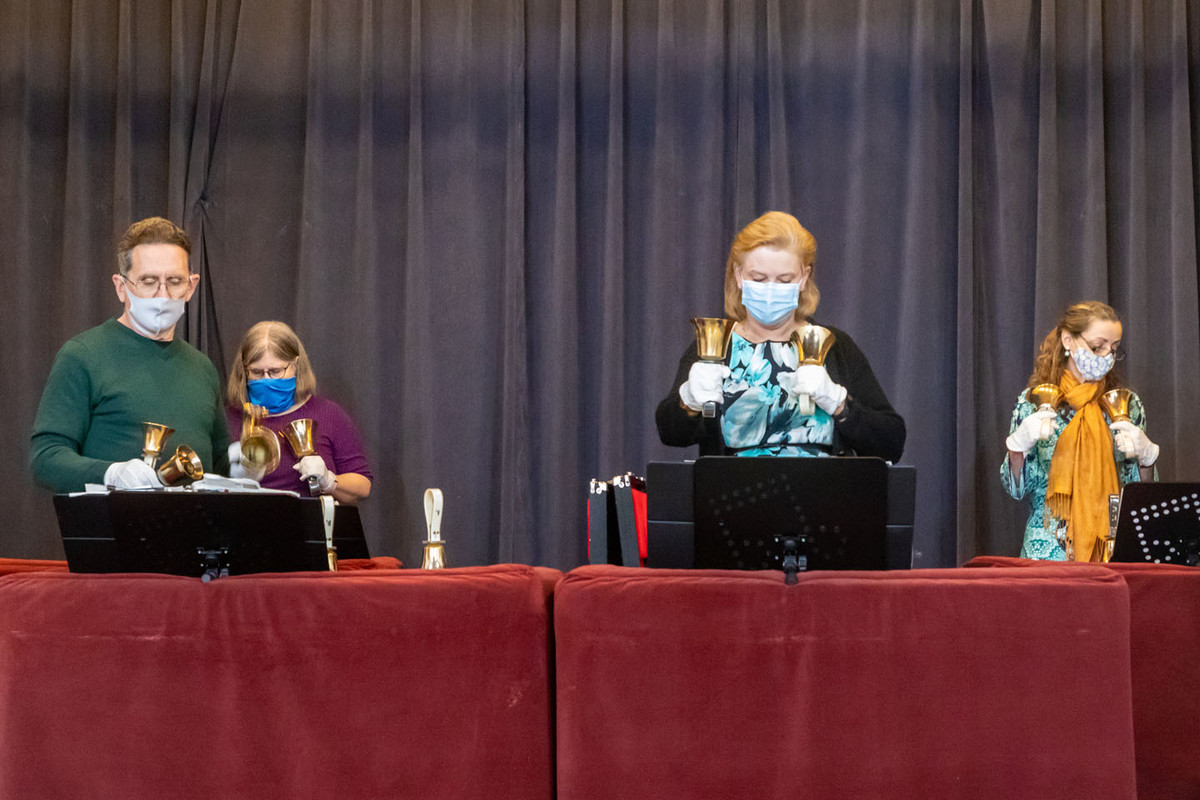 Four people playing handbells
The good news was preached by Pastor Stewart Perry, based on Rev. 1:18 in which Jesus declared, "I was dead and now I am alive!"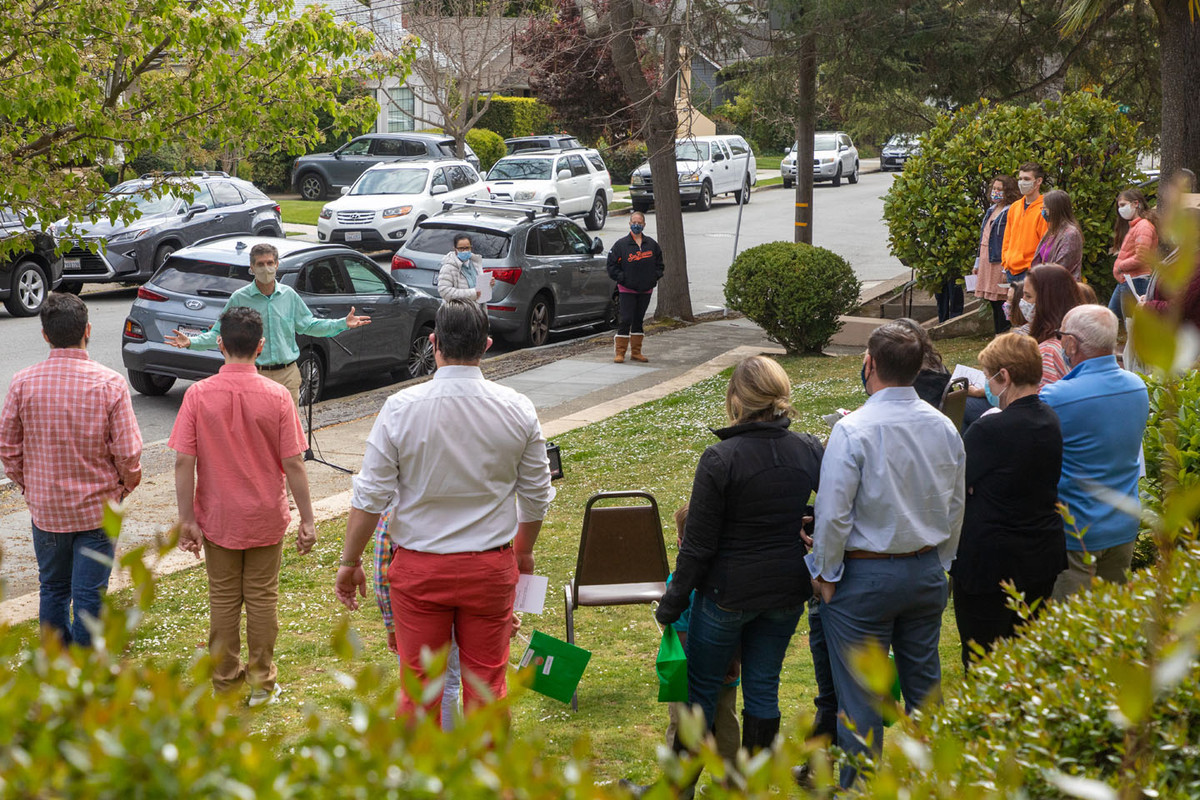 Stewart in a light green shirt preaching his message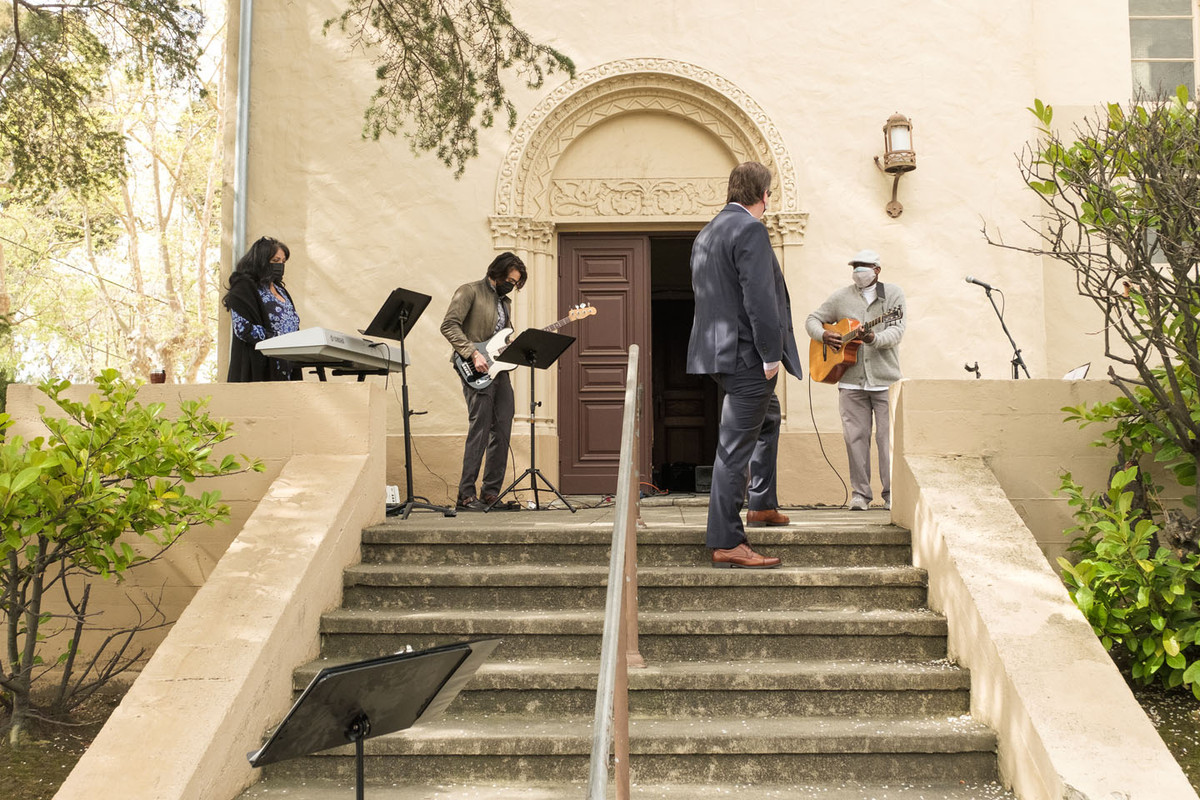 Our music team singing
To celebrate serving others, adults decorated bright gift bags which we will fill with goodies and give to teachers at a local school we have adopted. Kids were able to decorate green bags with Easter stickers and then use them for our Easter Egg Hunt!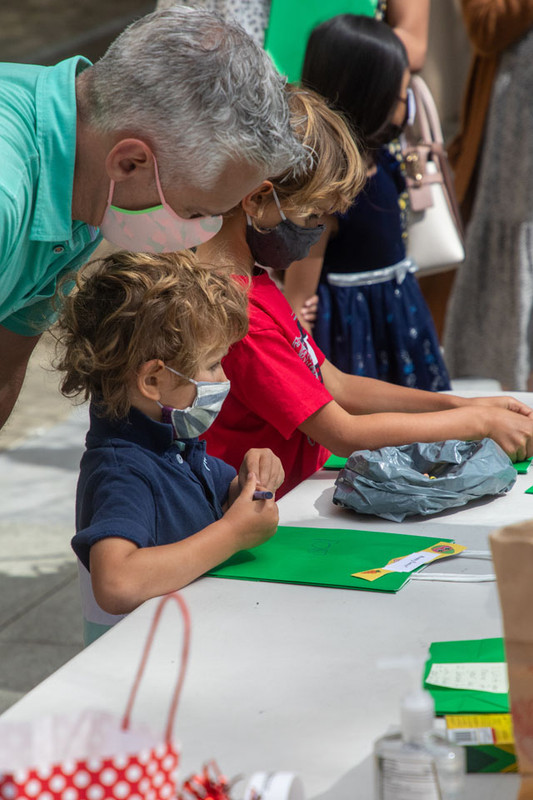 A dad and his 2 sons decorating their Easter bags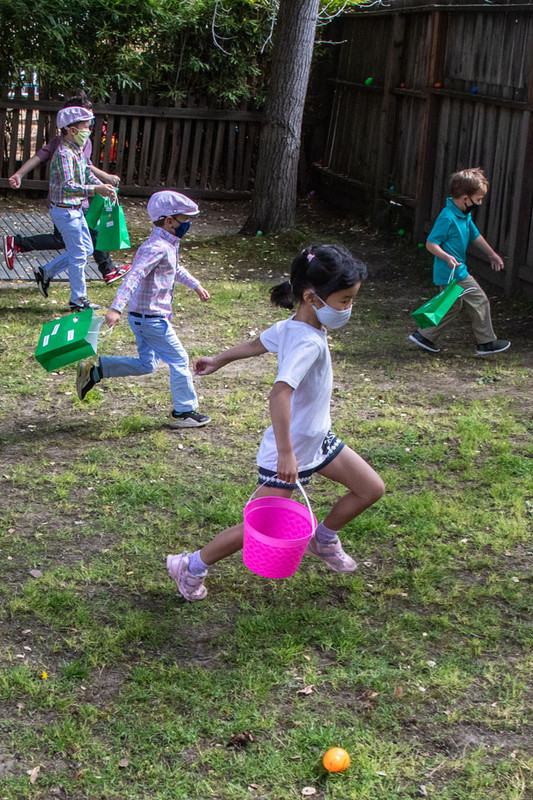 And they're off!!
In the group of 80 attenders, we were delighted to have 14 first time visitors! We were blessed with Jesus' joy and hope as we celebrated His resurrection!