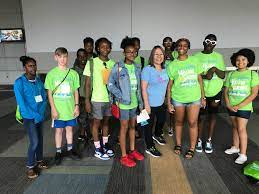 New Senior Pastor
Apr 09 2021
New Life Christian Fellowship in Castro Valley, CA has selected a new senior pastor. Although a part of our denomination for several years, Pastor Karen Yee takes on her first Senior Pastor position at New Life where she has been serving as Associate Pastor. She was chosen with 100% support of the congregation.
Here is information about Pastor Karen from the church website.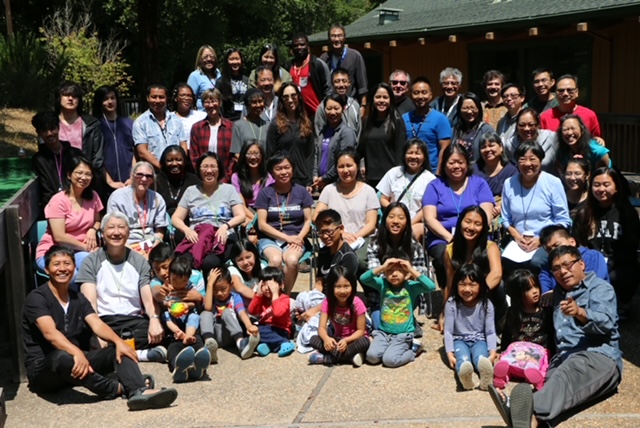 Pastor Karen Yee (top row, left) with her congregation!
Karen attended the UC Berkeley, receiving her undergraduate degree with a Social Science Field Major - "Education & Socialization" and went on to receive a Graduate Education Credentials in multiple subjects.
She then attended the American Baptist Seminary of the West at Berkeley, receiving the Claiborne M. Hill Award for Highest Academic Standing and the Jessie Day Drexler Award for Competence in the Field of Bible & Theology. Karen enjoys discovering and sharing the amazing and unbelievable grace of God, which she discovers each day through God's Word, God's world, and all God's people.
Karen presents at various regional and national events, and is serving on way too many Boards and committees. Karen keeps quite busy and connected with our national denomination. Locally, Karen also serves on the Executive Council of the Ministers Council of the Greater Bay Area. Recently, she created a Summer Day Camp program that incorporates neighborhood outreach and leadership development.
Prior to joining becoming Senior Pastor at New Life, Karen completed 15 years as the Associate Pastor at the First Baptist Church of Alameda, an American Baptist church, serving a multi-ethnic, intergenerational congregation of Christ followers. Karen has been assisting the Senior Pastor and Interim at New Life for several years, helped coordinate the High School Youth activities, has served as the lead pastor while Pastor Katie was on sabbatical, and provided pulpit supply and guest speaking engagements in various ministry settings. Prior to vocational ministry, she was a public school teacher and mentor teacher in the Millbrae School District. She also served as an active lay leader at the First Chinese Baptist Church of San Francisco. Pastor Karen's goal is to live a life that is described in Micah 6:8 "to do justice, love kindness, and walk humbly with her God." Karen loves to hang out anywhere good food and friends can be found.
Welcome Pastor Karen!